Atlanta's premier pilates, physical therapy and wellness center empowers you to meet your unique goals.
Inspire Health is an exercise facility that strives for individual attention to their clients/students from the highly-
trained instructors. The dedication of the instructors help the clients/students achieve their personal best. I highly recommend Inspire Health to learn the proper techniques for exercise and Pilates.
— Kim H. —
Atlanta's Premier Pilates, Physical Therapy and Wellness Center
Whether you're a high-level athlete or an active individual, suffering from an acute or chronic injury or managing a health condition, our therapists will establish a program to best suit your lifestyle and health development.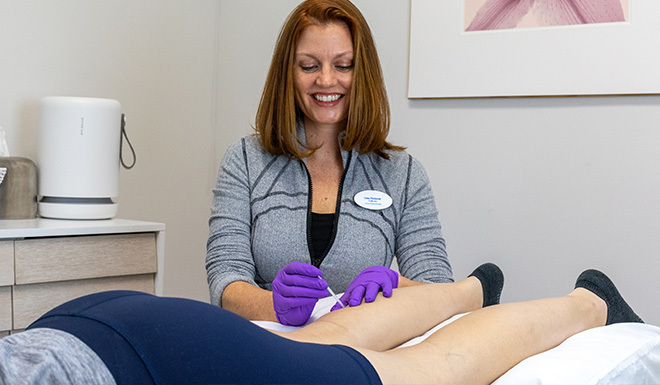 Our dry needling therapists, specially trained and licensed by the State of Georgia, can quickly reduce pain, increase muscle strength and range of motion. Many of our clients enthusiastically incorporate dry needling into their physical therapy treatment plan.