Linea FitzGerald PT, MPT, OCS
CREDENTIALS
Physical Therapist
Board Certified Orthopaedic Specialist
STOTT PILATES® Certified Instructor
ZEN•GA® Qualified Mat and Equipment Instructor
Dry Needling Licensed
AFFILIATIONS
Member of the American Physical Therapy Association
Member of the Physical Therapy Association of Georgia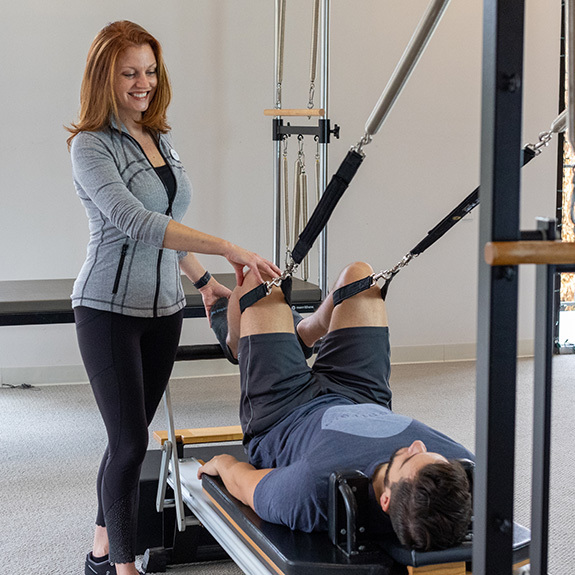 Linea received a Bachelor of Science degree in Health and Sports Studies from Miami University in 1999 and a Masters degree in Physical Therapy from Emory University in 2002. She is a Board Certified Orthopaedic Specialist, a designation awarded by the American Board of Physical Therapy Specialties. Linea specializes in manual therapy for the spine and extremities and has completed all the Manual Therapy Certification courses through the University of St. Augustine.
Linea's previous experience teaching dance and aerobics classes and appreciation for the importance of quality fitness instruction led to her interest in pilates. She is a full Level 1 STOTT PILATES® Certified Instructor and has completed all of the coursework for the STOTT PILATES® Rehabilitation program. Additionally, Linea is a Core Barre Certified Instructor.
Since 2002, Linea has been utilizing an eclectic approach to address a client's specific needs. Because of her experience in both rehabilitation and wellness settings, Linea is able to work with clients across a wide spectrum of health and fitness to achieve their individual goals.